Prices correct as of 11th April 2022
** Treatment included in plan must be deemed clinically necessary by treating dentist, and certain exclusions apply
*Number of x-rays/examinations/hygiene visits included per year depend on type of plan chosen

It's easy to spread your treatment cost with us
Owlsmoor Dental Practice, trading as Owlsmoor Dental Practice, is an Introducer Appointed Representative of Chrysalis Finance Limited, which is authorised and regulated by the Financial Conduct Authority to carry out the regulated activity of credit broking.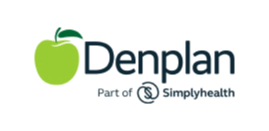 Dental plans created by dentists, to suit their patients' needs. Designed to spread the cost of treatments, to make looking after dental health easy and affordable.
If you're having tooth problems and whether you're a patient with us or not, you can book an appointment now.