Regular check-ups are always good
We want to see you regularly, not just when you have toothache, so we can keep a close and experienced eye on your dental health. And we also want to check up on little teeth too. Not only will developing teeth benefit from our expert care, but if you bring your little ones to see us from a young age, they will also get used to the practice and learn to feel relaxed about attending appointments.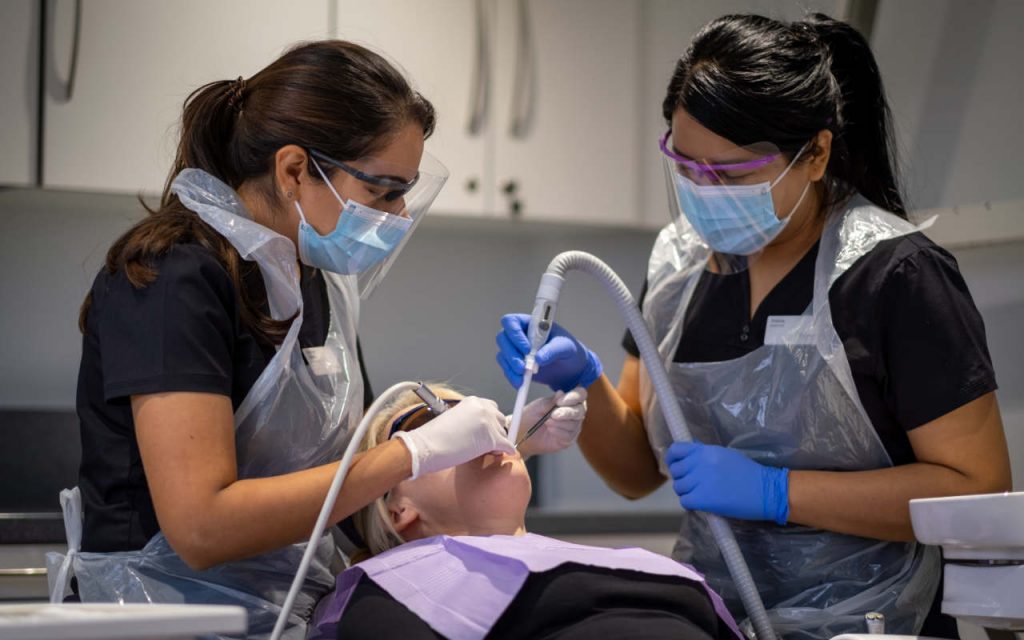 During a routine check-up, we take a good look at your mouth and check for signs of infection, decay and gum disease. We also assess your jaw joints and how your teeth bite together, and carry out an oral cancer check. On top of this thorough examination, we offer dental care tips and dietary advice to help you maintain your oral health at home.
If we do discover any dental problems, we can provide a full range of modern treatments to help sort them out.
If you're having tooth problems and whether you're a patient with us or not, you can book an appointment now.